July 22, 2017
Posted by:

admin_afk

Category:

Blog
Recently I took a trip north to the smallest of the Scandinavian countries, Denmark, a nation that is often regarded as having the happiest residents in the world. I try to visit Denmark a couple times a year, and during this trip I toured Aarhus, the second largest city. The initial purpose of my trip was to represent some of my customers' interests in the country. However, during my time in Denmark, I also came away with inspiration and insight on how the Danes live and work, and how their lifestyle has lead to their ubiquitous happiness.
Despite the overall small size of Denmark, it is the home to some of the world's most famous companies, such as the largest container shipping company in the world, Mærsk; the largest windmill manufacturer, Vestas; the largest insulin producer of the world, Novo Nordis;, and the greatest sleeping/living products' retailer JYSK; and probably the most well-known toy manufacturer, Lego.
Denmark is also widely known and revered for its prowess in the home furnishing and home interiors business. An important concept of the Danish culture is the phrase "hygge", which translates into a feeling of warmth, coziness, or comfort. To embody hygge, the Danes are famous for creating welcoming environments and comfortable experiences within their designs, featuring soft lighting, collections of rounded furniture and a variety of delicate textures. 
My fascination and love of Scandinavian culture probably stems from another important element of their economy: fashion. One of my earliest positions was for the Swedish clothing company H&M, a now multinational retail giant. Early on in my career I learned from their ideas of the fashion and quality at the best price in a sustainable way. Much like Sweden, Denmark is known for its sustainable practices amid creative and financial success.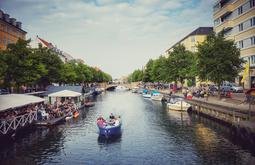 So how does such a small nation with an average sized population produce some of the most lucrative companies as well as dazzling interior design and fashions? The answer: Danish people have mastered four facets of lifestyle that allow them to maximize their happiness, while still producing maximum results in the workplace.
Equality
One of the most unique characteristics of Danish society is their focus on equality, Ranking higher on the femininity scale of Hofstede's cultural dimensions, Denmark puts emphasis on good relationships, co-operation, and fluid gender roles. Because of this, there is not as big a class difference nor sexism in the workplace as in other parts of the world. Specifically in the workplace, Danish culture is organized as flat-structured and informal; employees and managers often address each other by their first names, and most decisions are discussed in forums where all employees have an equal say.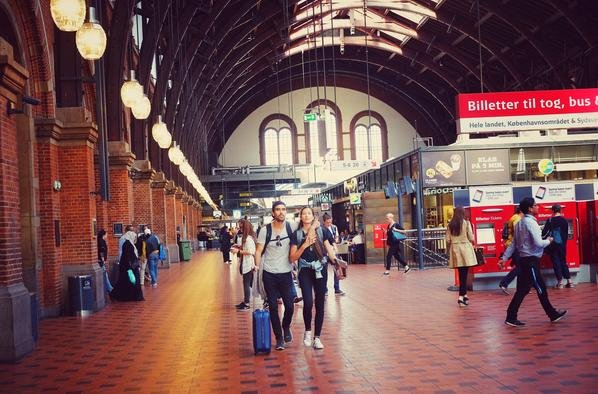 Ecology
As previously mentioned, the Scandinavian countries are known for being some of the most environmentally conscious and innovative when it comes to sustainability. The Danes are committed to sustainability in energy, food production, agriculture, and business practices. This commitment is reflected in the stellar air and water quality in Denmark, as well as their excellence in corporate social responsibility and environmental sustainability.
Social Welfare
One of the go-to reasons explaining the happiness of the Danish people stems from the plethora of social welfare amenities provided for all their citizens. Along with free education and free health care, the Danish people have access to numerous other common goods including a well-maintained cycling and driving infrastructure, an extensive and stable public transport system, multiple free cultural activities and superior recreational facilities such as parks and public spaces that enhance the general quality of life.
Work-Life Balance

Finally, the Danish people seem to have mastered the balance between work and home life, and this stems from the flexibility awarded to most employees. Due to the gender equality that is prevalent in Denmark, flexible hours are provided so that both men and women can work and also care for their families. Happy employees are ones that also have the opportunities to live happy home lives, and Denmark is a nation that has grasped this concept and made strides to achieve maximum happiness for their employees.
As I prepare to depart for the United States, I leave Denmark with a renewed appreciation for the practices and lifestyle of the Danish people. This country, which produces some of the most important commodities, is able to achieve such profitable results while at the same time fostering the happiest people in the world. Though no society is perfect, not even the Danes, there are many business practices and social concepts that any expat can leave Denmark with and bring to their home country or business that will surely revitalize and stimulate its people of employees into leading happier lives.
To learn more about sustainable business practices with a creative integrity and financial success or learn more ways to help grow your business, contact AFK Strategies Inc.
AFK Strategies Inc. is a boutique strategic advisory and business development company that is committed to serving our partners as their associates in China, Turkey, and the United States. AFK consulting services help companies identify and solve their business challenges via an extensive global expertise. The company assists the growth of small and medium sized enterprises (SME's) in the United States at the local level, while at the same time aiding the growth of U.S. companies in China and Turkey. The services encompass three key areas: business development, supply chain management and brand development. Contact AFK Strategies Inc. to learn more.